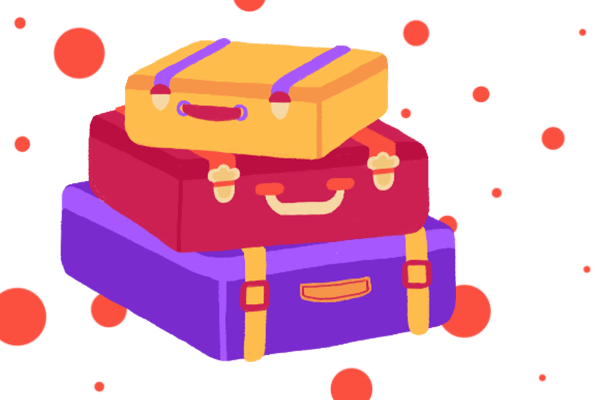 How does it feel to work with one of the fastest growing new-age media companies?
It feels surreal when you see a team of few engaging meaningfully with over 2 million creators annually across 40 countries. Work with one of the brightest team of doers who are on a mission to shape culture.
Work with us as an intern on festival or a full timer across campaigns and experience media, content, digital and event industry like never before with a concept that has captivated audiences globally.
Join our team


We're looking for creative crazy heads
Current Openings for:
Don't see a suitable opening above but still looking to work with us? Mail us your profile/bio on care@ifp.world
6 month long opportunities
6 Month Opportunities - June 2022 to November 2022. The process will be an interview of the shortlisted applicants followed by tasks. The location will be IFP's Ahmedabad HQ.
Programming and Research Intern
Create research metrics and industry relations that helps us curate some of the best sessions at IFP festival.

Brand Solutions Intern
Involve yourself in creating pitches for brand campaigns and sponsorships.

Design Intern
Weave designs that shape culture and trends.

Video Intern
If you love video editing, we'll take your work on TV and more.

International Partnerships Intern
Create winning associations with global brands as they grow their base in country.

Communications Intern
Work closely with IFP's creator community on one-on-one basis to help them in their creative journey.

Performance Marketing Intern
Conquer the Internet with digital campaigns that impact and resnoate with people across 20+ countries.

Marketing Intern
Help us grow and build the festival and take it to corners of the country that it hasn't yet been to.

Operations Intern
Take matters in your hand and help us put together Asia's largest content festival
Paid internship opportunities. Click below to apply
Student Ambassador
Apply before August 31, 2022
Ambassadors Assemble! Get an opportunity to make IFP 12 the most anticipated festival for creative enthusiasts!.
Let us make you an offer you can't refuse - Be the voice to our vision and we'll make it worth your time and energy.
Your tasks as a Students Ambassador :
Spread the Word - By word of mouth, whatsapp messages, reels, stories, whatever the influencer in you sees fit! Inform your peers about the IFP's festival and ramp up ticket sales!

We'll give you posters that you can put on notice boards across campus!

You'll also have to put the posters across 5 cafes near your campus! Just your local Central Perks and whatnot!
With Great Opportunities, Comes Great Perks:
Goodie kit

Free tickets for you to attend the fest

Certificate of participation, and an exclusive LOR signed by IFP's founder!

Discount coupons for food and fleas

Specially curated personal badges

Opportunity to volunteer at the IFP fest

Free entry to any challenge you wish to participate in!
There will be a leaderboard of all Student Ambassadors and cash prizes!
First Prize - Rs. 10,000

Second Prize - Rs. 8,000

Third Prize - Rs. 6,000
This festival is yours as much as it is ours. Be part of the collective that thrives to create a space for creators like you in this world.
Volunteer at IFP Season 12 Festival
Apply before August 31, 2022
We will be allocating you any of the following department upon your selection.
Artist Management
IFP offers a unique experience for all artists present at the festival. Volunteers will be responsible to co-ordinate with the artists at the venue and create a memorable and easy experience for them.
Lounge Managers
Volunteers will be responsible for every artist that is present at the artist lounge at all times. They will have to make sure the artists have a wholesome experience and get everything they need.
People Management
Our volunteers at the festival, are our face to the festival. Volunteers here have to heartily welcome the people to the festival, help them with any information needed and make sure the audience has a wholesome experience at the festival.
Logistics Management
The Volunteer team will have to coordinate with their respectively assigned teams and make sure logistical needs of the team are met. They will also be in direct touch with the event team to make sure that they can access whatever is required at the festival for a flawless execution.
Food & Beverages
The F&B team will have to be present within the flea zone, coordinating with all the stall owners and catering to their demands. While also making sure there is no major crowding within the flea zone.
Registration & Help Desk
The team has to be present at the registration desk, help the attendees register in the festival. Also, help the attendees within the venue, if they need any help.
Stage Management
Coordinate with the stage team and make sure that the stage is ready before each session. Also make sure the audience is accommodated comfortably.

Social Media
The team will have to assist IFP's social media team, coordinate with stage managers get relevant content and help them post on our social media page.
Press & Media
The team has to coordinate with the press and the media present at the festival and help them whatever they need within the festival while also making sure that they do not conflict with any other stake holder of IFP.
Brand Solutions
Volunteers will have to assist the brand representatives present at the festival and help them with everything needed.
Outreach
In order to amplify festival's reach, IFP undertakes various initiatives across city's educational institutes such as screenings, reading sessions and more. The Volunteer will be required to co-ordinate with institutes and execute this smoothly.